Untitled Emotions
December 24, 2010
I put on a smile. I hug you close to me.
But sometimes - sometimes - the smile isn't reality.
You reassure my doubts, you tell me it's me.
But once - once upon a time - that wasn't reality.

Once...you had another, another girl to love.
Your loved, it seemed, was as pure and pretty as a dove.
But it came to light that it wasn't enough to love.
And, it seemed, it was time to let fly that pretty dove.

So, now it's me, I know that's true.
I can tell in your eyes that you want me with you.
But some things you saw don't seem true.
No matter the facts, I could never leave you.

Just this once I need to know if I'm right.
I can sense the secrets, hidden just out of sight.
Without the truth things will never be right.
These thoughts haunt me always when you're out of sight.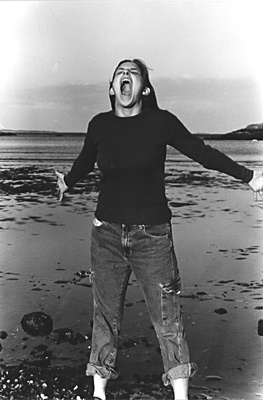 © Jessica M., Marblehead, MA