A book with a meaning
January 24, 2011
Its amazing how even though our stories aren't like the African, or the Chinese people, they still tell something, just like a story.

And it isn't about who does it better; it's about you feeling something. You could feel excited or happy, or even extremely flabbergasted. It doesn't matter how you feel, though sometimes it does, just as long as, you feel.

Furthermore when you first start to get an idea, it makes you feel like writing on, and on. And when you seem so happy to finish a chapter, or a page, it makes you burst with happiness and you feel proud of yourself for, writing.

You could write about the snow and how it falls. You could talk about the sky that sits atop the earth. Or you could talk about how you feel and let it all out into a page, sometimes it does make you feel better.

Books mean something, so do the people who wrote them. We should all be thankful to both the book, and the writer. I know I am.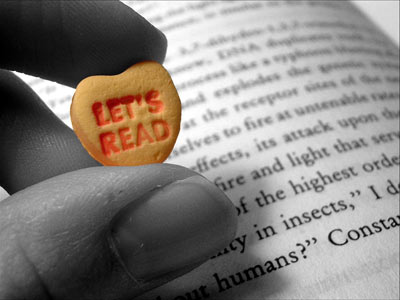 © Amy D., Troy, OH