That's him...I'm me
May 21, 2011
That's him;
The one who stole my heart,
The one who makes me cry.
The one who stands there loving her
While I watch them, and feel myself die.

That's him;
The one who flips his hair
And whose blue eyes give me chills.
Whenever I see him throughout the day
He gives my heart a thrill.

That's him;
The one I dream about
Every night and day.
I hope and pray each evening
That he'll come to me and stay.

I'm me;
I can't help it
Though he's not mine, I love him just the same.
And I know that I'll keep loving him,
Though he doesn't even seem to know my name.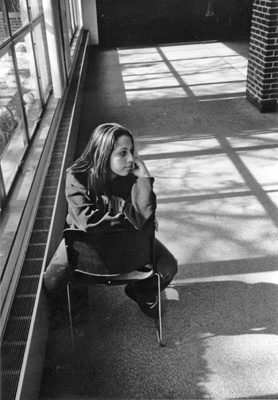 © Leighann E., Westport, MA