Looks Can Be Deceiving
July 10, 2011
A beautiful girl with skin so fair,
a waist so small, weight of air.
A silky river of golden hair,
she looks an angel standing there.

Envy reeks around the place,
they want her looks, her pretty face.
She looks so perfect, a dress of lace.
The outside is a deceiving case.

If only they could see the girl
behind this frame of perfect curls
a secret waiting to unfurl
is hiding behind a string of pearls.

When they see the truth someday,
They will gasp and walk away
Even though they're already shaped like clay
As her outside self left them in dismay.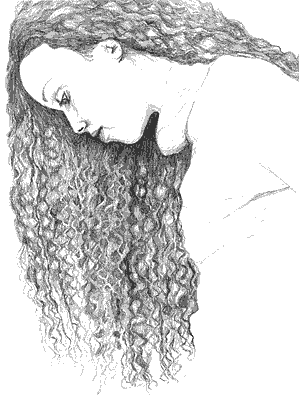 © Andrea S., Oakhurst, CA