Under the full moon
September 10, 2011
Catch my wrist under the full moon.
Dance with me under it's light!
Kiss my lips in the beauty of springs night,please do it so very soon.
Let me hear your heart beat,with all its steady might.
Take me to bed an cuddle me close till noon.
I dont want to fight.
So many other girls you swoon...
When i just want to hold you tight.

Dont leave me here under the midnight sun.
Dont leave my lips,with a last kiss.
Do my a favor an sing a song to the lady of the night.
Dont deny me nor cast me aside.
Be like the fool staring up into the night sky.
Wish for me to be singing too,like a white dove to free fly.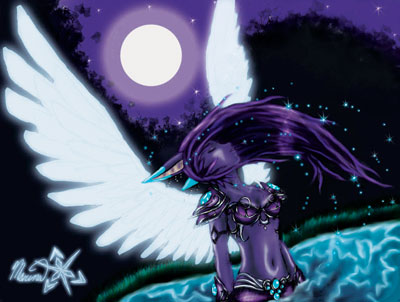 © Kelly K., Fort Collins, CO