Restless Mind
September 10, 2011
Staring at the stars
wondering where you are
an wondering do you miss me in your arms
Its been 2 weeks since I've last had sleep
But its only been a week since we last had a chance to speak
But the week before..
You had my heart you opened its door
I fell for that smile
those eyes
that kiss
I let myself lie awake an wonder was it real what you showed me
an all that you bestowed upon me
Or was it a lie
To help yourself inside..
Even now i ponder what is all in my head as i restlessly slumber
Ive dreamt of you ignoring me ..
Even as i paced on by
Then from no where you appeared an grabbed my hips you grabbed my from behind
and asked are you mad at me

So is this why my slumber is restless that my mind is confused
That i see that you lie an were not true
That my heart that fell for you is sorta turning blue

Maybe In this week of not speaking
my heart found a truth
that for you I need and
that you need me not
That I'm just some lust
but someone that never got you hot
that never made your heart bust..

You held my hand..
Your not one for holding
You kissed my lips
your not one for kissing
you cuddled to me
your not one for not asking sex from me
that you have never recI'ved
So is this why my mind is restless ?
Or is that I find I hold a love for you even though i hate to admit..
Is that why I cant find peace in the mind
That at night
You've got my head and my heart in a fight?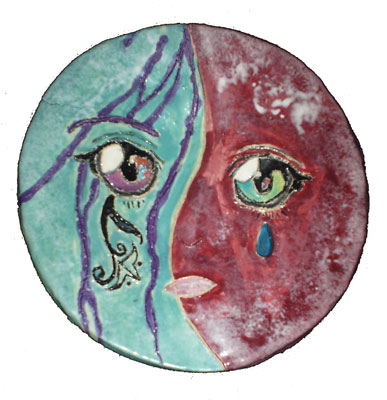 © Angel V., Tecumseh, MI