Call me what i am.
October 9, 2011
here is no beauty in these eyes.
It's only dead soul inside.
Beyond this skin there is just sin.
Pale with no color.
Because there is no life in these vacant eyes.

My heart like a battle field scored with swords
blood coving this ragged land
The cracks hold memories that fill the holes like poison
make it so it will never heal
Life is conspiring against me cant you see?
I see glass an i get a sense of sameness just like me already cracked but never shattered fully.
Night is a mystery with a darkness that has an like wise consumed me.

For no longer I trust for my numbness ate me.
No doctor can stitch thy broken soul such a stupid way to try to save me.
By love you try to save me it is unseen to me,
Fish in the ocean deep in the sea my personality a darkness like the deepest abyss in that very sea.

So many lies you cant believe the pain inside.
I dare you to try an admit it your the reason why my soul has dies in side.
I see flame an feel warmth i touch the rose the pain makes me grin an shutter at its bite.
I feel the wind an sense the freeness as it flies.
Danger is lurking yet i can not hide.
Death is said to be scary but I embrace it for i see it to as a kindness.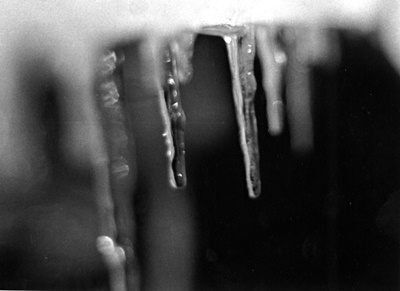 © Lindsey D., Marblehead, MA