questions
October 13, 2011
Do I like em' or don't I?
Do I want em' or do I don't?
Do I want em' with me or do I want him gone?
Do I want another relationship or do I just want to be alone?
Am I scared to fall in love?
To be rejected, Which I was,
Or is it that I don't want to cry over another boy.
Really think I like em',
But I don't know if I should.
Scary, scary, stuff.
But I want to charge right up to him,
And ask em' do he like me.
I wonder what he'll say.
I have never been rejected,
And I would hate to start now.
But I just don't know how.
Why must it be so hard?
To talk to to this boy,
That I met in 7th grade.
Liking me he asked me out,
But messing with a moron,
I had to think twice.
I really hope he likes me,
Cause I will cry if he don't.
Wont be the first time,
That I let a boy control.
I really, really like him,
But how will he know.
Ask him in text message?
Ask em' to his face?
Crazy, crazy stuff.
I wish I just knew how to take.
Right now, I will just think,
About some times that don't stink.
Im caught up in my feelings,
But how do I let them free.
I want him to be with me,
But how do I let him see.
Or else this is a dream,
Maybe these feelings are in my head.
Then they must not be in my heart then .
What am I thinking?
This has to be true.
I like him and I don't really know.
Scary, crazy stuff.
That I just don't know what.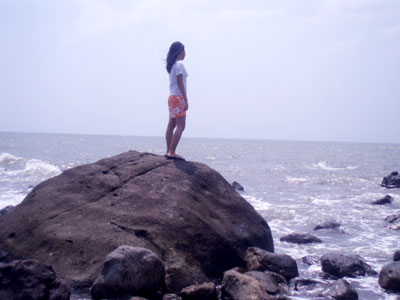 © Grace L., Bacolod City, Philippines