dysFUNctional family
October 24, 2011
Evan was seven when he went to heaven
And Bob he was robbed by the lake.
Carrie drank sherry she stole from the Dairy
But knew she had make a mistake.
Their mothers and brothers and all of the others
Seized them by the hem of the dress.
They shouted and pouted and overall doubted
They'd ever get out of this mess.
Their dad, he was mad but he seemed pretty glad
That he takes longer breaks from his work
Cause then even when he can come home again
His family drives him biserk.
Aunt Millie is silly and likes when it's chilly
and made the house thirty degrees.
Aunt Dot likes it hot and hates Millie a lot
and insisted that they would all freeze.
Plus Steve won't believe the things he can achieve
and spends all of his time in his bed.
And Larry is so very scary and hairy
And Grandfather wished he were dead.
This family's doom from the womb to the tomb
is just nothing short of a war.
But hey, you think they have it rough every day?
You should check out the neighbors next door.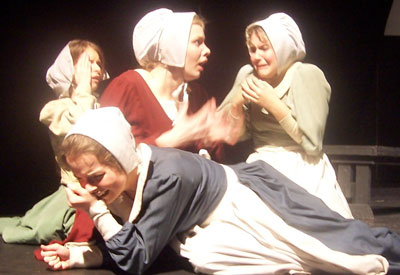 © Ashley O., Pearland, TX