Dreams
January 1, 2012
Dreams give you wings and teach you to fly,
they teach you to laugh they teach you to cry.
Dreams give you faith, courage and strength,
its where good conquers evil and love conquers hate.
Its where you can choose who you want to be.
Its where the deaf can hear and the blind can see.
Its where friends can be together with no end.
Its where time can be frozen, twisted or bent.
When life gets hard and i cant find my strength,
i go to the land where love conquers hate.
The frown on my face is replaced with a smile,
as i close my eyes and let my imagination run wild.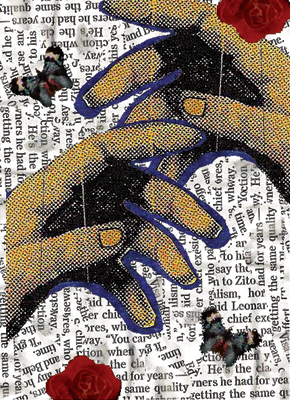 © Christine S., Arlington, VA