Freedom
November 12, 2011
Scars upon our skin,
wounds upon our hearts
we fight for the country we live in,
so we don't fall apart.

we leave the ones we love,
we leave the ones we trust.
out the door without a shove,
please don't forget about us.

tears encrust our tired eyes
fear grips our hearts.
we are weak but we still fight
to keep from falling apart.

we arrive at a foreign place
as we grab our raggy sacks.
dirt crusted on our face,
gun slung upon our tired backs.

we duck down low and walk real fast
as our eyes are pasted up ahead
there is a sudden blast
and several end up dead.

we scream in shock and pain
the light is fading away
will we see our family again?
will we see the light of day?

tell my girl I'll miss her.
tell my boy I'm proud.
tell my wife i love her.
and to remember our wedding vows.

lets us shout as one, let our voices ring
for the freedom they fought and died for.
for the comfort that they bring.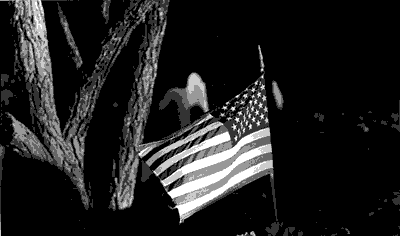 © Photo by Kimberly R., Marblehead, MA