A Fall
December 21, 2011
There are unwanted times
When I stand behind the railings,
Looking down at the pulse threatening depth.
A confused wish flutters through my weak mind,
A dark desire for the railings to give away.
But before I could wish for more,
I'm plunged down deep recklessly.
Yet as my nature gives it
My heart and hands grope frantically,
To hold on to something to,
To keep the end at bay.

Just as I am fighting universe mid air,
The dreams I have come flooding on me.
A sudden hope surfaces,
A hope that the intensity of my ambitions
Will keep me from crashing to my death.
But thoughts are for passing moments,
As earth envelopes my essence.
Life ebbs and fades away,
As the blood gushes to my brain.
My breaths silenced,
I am silenced.
My dreams unfulfilled
An inevitable stop.

I am standing at the top of a building and
I have a confused desire.
But I step back and wish
For the railings to not give away.
For I know with the fall to my death,
My dreams fall to their end too.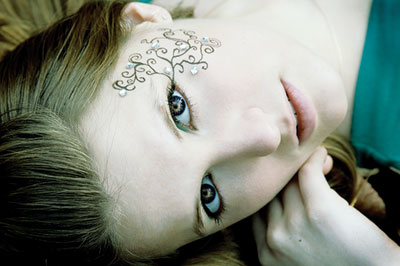 © Michelle B., Blairsville, GA