The Spool of Thread
January 20, 2012
We hear the people saying as we walk the square.
That they wish that time was a spool of thread.
A spool that they would unwind and unwind till the present they fled.

In the gallery they speak of art, of Picasso and Monet.
That they see magic in the strokes of the brush on the paint.
The only things the present hasn't begun to taint.

You and I shall go, to the bridge.
The bridge over the sun-set splattered water, red.
And then we shall see that the art is not dead.

We shall go to the pier.
To see the tide and ocean waves.
And watch the fishermen catch their fish, sparing them a watery grave.

We shall go to an open field and see the moon is calling.
We will feel in our hearts the heart-felt call of the stars.
And in the clouded sky the red twinkle of Mars.

And today we shall remember these moments.
And wish that we lived it again.
And then you and I shall unwind our life's spool of thread.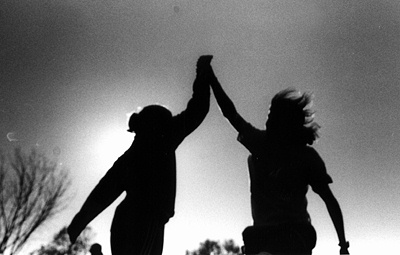 © April P., Marblehead, MA