To the Loved- Just to Let You Know
March 9, 2012
I want to hold you close, I want you to be alright,
I want to hack at that thing on your chest, that weight that we call pain.
I'd do it, I'd do it, I'd do it! For you, I'd stand and fight!
Not a word, I am there- I'll be your canopy under the rain.

Of course, you don't understand that. Or, if you do, it doesn't show-
On this two-way street of love, I have your back towards me.
But that doesn't matter- that is not what Love is, I know!
Love should not enslave, Love should be let free.

And even if your back's all I got, I'll be watching that with care.
Should anything face you on this street,
Glance over your back, I will always be right there-
I will stay until that pain is made all obsolete.

And should you find some other person along our lives' way,
I'll make that fine with me, all reactions will be banned.
But should my will give out, and should my resolve sway,
I want you to know I'm sorry, I hope you don't misunderstand.

Love isn't selfish- that isn't what it is.
It always trusts, it always hopes, and it always perseveres.
And even though my heart is officially His,
It takes a lot, even with God's help, to shift these mentality gears.

And Love always protects- I am confident that is right.
I only wish I could be with you, every moment, every year...
I wish it were my place to protect you, I wish I could hold you tight,
But since I cannot do that, I'm asking God to draw near.

I used to think I was in love with Love, whenever I thought of you,
But since I've managed to let you go, and these romantical thoughts fade,
I have found that not to be true.
I will hope for you till forever, this decision will not be swayed.

Just to let you know, even if my heart is confused,
We've got your back, Jesus and I, we're running next to you on this track,
No matter if my passion-driven antics are accidentally effused,
I am going to pray until those bowls in Heaven crack.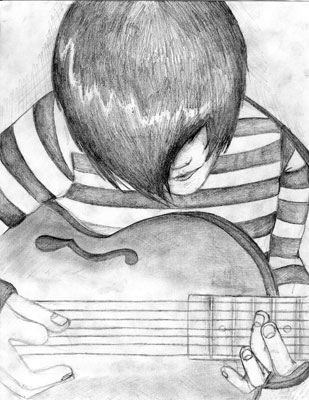 © Amy R., Yardville, NJ