Slaughtered Innocence
May 1, 2012
Falling
Falling
falling in this empty solitude
This cradle of lies I call life
is sucking the innocence out of me
I once lived in a fantasy
but the blindfold has been lifted
heavenly bliss is no longer
Ignorance could have saved me
from this tormented life.

Fighting
Fighting
Fighting To rewind to my blinded days
When the warden fed me sweet, sweet
fabrications of life. As a child I swallowed
their lies as if they were candy.
Taradiddle
Taradiddle
To hide the truths of life from the child.
To protect the precious innocence.
To have an existence free of suffering.


The innocent lived in gated grounds.
The warden locked the gates and hid the keys.
The innocent lived everyday with a blinded view on life.
The warden shaped life into a fairy tale for the innocent.
The innocent longed to live in the world beyond the gates.
The warden claimed that the innocent was not yet ready.
The innocent came across the key to gates one day.
The foolish innocent unlocked the gates to the world beyond.
The innocent wandered into a dark forest.
The innocent lost their way home.
The skies then begun to let out a rain of tears.
The innocent's fabricated view on life had been shattered.
The innocent weeped tears of pain for the first time.
The innocent fell to ground not knowing where to go.
The innocent closed their eyes to find home again.
The innocent could now be happy forever and never return to this life again.
The innocent will never open those eyes again...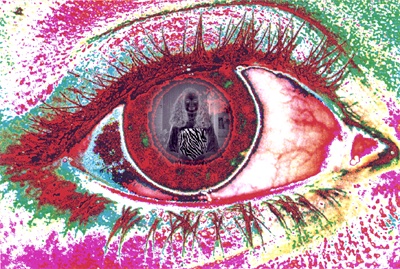 © Cassie H., Carmi, IL