Wishing For Last May
August 7, 2012
I need to grow a pair of wings,
Explore the sky from day to day.
To get away from all cruel things,
I close my eyes and dream of May.

A time when wishes bloom and grow,
When Earth is soft and wind is warm.
A time when you are all I know,
A time when hurt could cause no harm.

A time when you were there for me,
Your hazel eyes and gentle touch.
The moment when you set me free,
When I first knew, I felt too much...

When I could laugh so hard, I cried,
The tears have drenched a seed of love.
I felt the truth mean less, and lied.
It spouted strong, grew high above.

I figured it could cause no harm.
It's shadow shielded rays of sin,
And as your presence held it's charm,
I held you close and kept you in.

You had to leave, you've said before,
My heartbeat dropped and skipped a beat.
You looked at me, and closed a door,
The branches shattered in defeat.

You locked me gently out of sight.
The pain struck down and killed my tree.
My wings broke off, I'm done with flight.
It was an end to sanguine me.

You without me seemed so absurd.
No laughter, kisses, poems, smiles,
Before today no thoughts occurred
That warned me of these million miles.

The past has felt too great to break,
It was a perfect, perfect whole.
In truth, this was my choice to make,
And yours, to play that flawless role.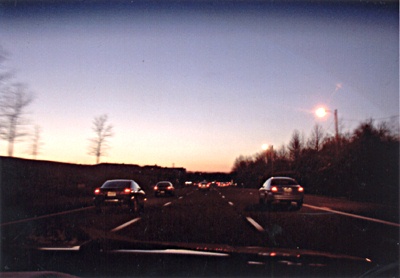 © Carolyn K., Toms River, NJ