Who reigns over Posieden
January 1, 2013
Below Poseidon's mighty waves,
Where seraphs dwelt for a century,
The burgeoning stench of the sick and slain
thrive in beautiful infamy.
Before the divine diference of night and day-
When earth was but a reverie
and the exulting mystic moon
bore the tumult of the sea-


A whisper roamed the sacred sphere,
resounding over her lush vegetation
and grasped the lost and forgotten leer
embroidered with burgeoning hatred.
Then,when still and silence befell the earth,
A roaring siren rang out with glee,
for it was the beginning of creation
when the moon cursed the silent sea.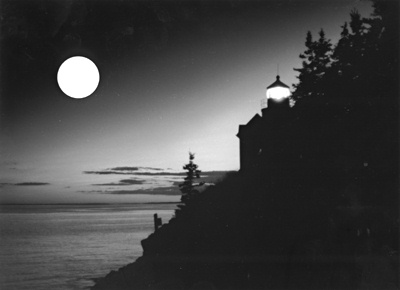 © Steve S., Marblehead, MA