Uncomfortable
February 17, 2013
Tense, twisted muscles
Under
Itchy-stick sweaters

Never-ending, one more minute
Keep
Waiting here forever

Slapped on cap
Covers
Knot in curls

Today's to do's
Wait
Demanding from the floor

Stumble, mumble lisp
Dry, white cracked lips
Hot ached shoulders

Full-blown mess
Pressing Stress
Bearing weighted boulders

Chap stick under bed
Where was that again?
Find a way there

Weekend plans
Through glasses lens
Long-term ceiling stare

Apprehensive sugar rush,
Dry, Don't-look cheeks are flushed,
Misspoken, Mouth-wide-open words are hushed.
Time to stop.

Dry hot, mask it
Relief land of chap stick
Far off, hiding under bed

Pause ceiling stare
Find a way there,
Where was that again?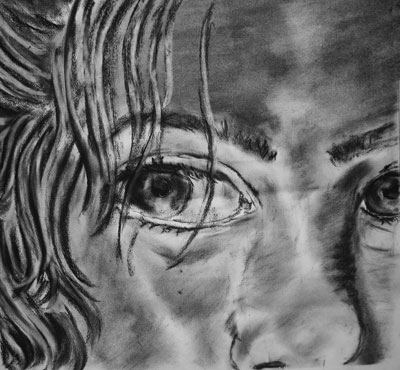 © Brooke W., Weston, MA