Science and Storms
April 12, 2013
The tears of angels crashing, and it's no graceful sound.
Droplets disassemble amongst the concrete ground:
The ground then breaks each droplet: dispersions furthermore
Till they synchronize- organize- puddles on the floor.
The puddle merely mirrors, it mirrors a reflection
Of the night's heavens disturbed with imperfection:
A bolt bolting, invading, at inconsistent rates
Never knowing its next strike- just to annihilate
Lighting strictly, solely, intently for attention
So everybody sees how its love has faced suspension
So everybody feels the energy of its ruction
So everybody knows it's exerting its destruction.
And although it's always them together- together in a storm,
It's best to know their aggression simply can't conform.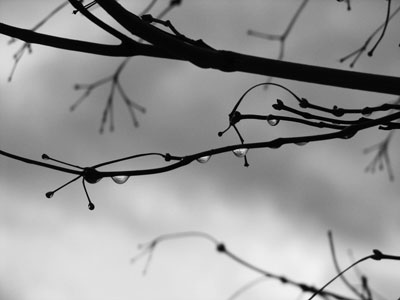 © Carly M., Hopedale, MA