That is Today
April 25, 2013
I have a day.
That is Today.
It is open.
Possibilities like unending
Forked roads.

I have this minute.
And impatience
And waiting.
Counting seconds like,
Never-get-back careless.

I have expectations.
Graceless, demanding
"No, like this."

I have sometimes
And eventuallies,
Centuries of possibility.

I have nevers too,
I wait. Still in absolutes.
I know there is no use.

I have wants.
Undone soons.
Far-off moons
Windy whisper
"Tomorrow."
I cannot wait.

I have a day.
That is today.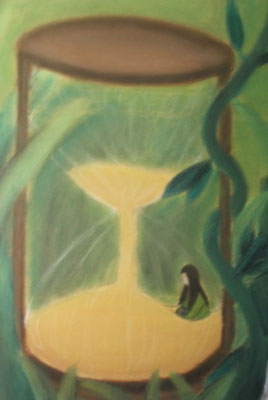 © Carollynn G., Hawthorne, NY