and then the baby said..
September 14, 2008
I should be out creating
chaos, but I am here,
Implying I want a job.
A little gas money,
A little to get
me out of this town.

123 here we go,
but wait!
I am sitting here
Waiting for the baby to
go to sleep,
just a nod off or two,
to show me it's almost time
to go, almost soon.

You are birth control,
spinning throughout
my world.

It's the baby crying in his
crib,
telling me he wants something different from this.
It's the three year old tugging at
my jeans, telling me he wants to play with the plastic toy,
filled with his baby slobbered joy.
It's their innocent faces,
telling me to hold up,
telling me to wait.

You are birth control,
flooding my world.

So glad I am not
totally responsible for all of this,
After the clock runs out,
I can parade around this town.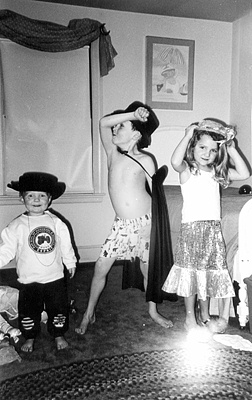 © Courtney M., Marblehead, MA