Fragment of Youth
July 12, 2013
I worry and fret about how to explain I can't study today. His face reflects my inner turmoil but then with my promise of "Maybe next week," and smile, "see you later!", He is lit up from the core. The smile opens his warm face just before he turns the corner and my bones rattle in protest of my mind's decision.

I want to know what's it's like to be in your arms.

To be so close my mind gets foggy and clear at the same time.

I want your fingers running along my jawbone, swirling through my morning hair, and brushing happiness under my eyes.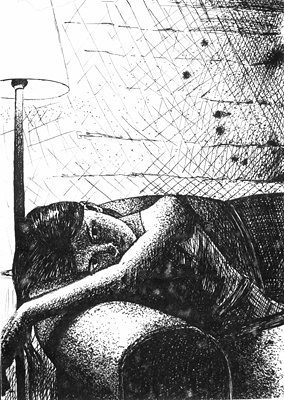 © Elisabeth R., Elmont, NY