America
October 9, 2013
Apparently, years ago, people came to this land to live the, "American dream"
well I'm living it right now, and I want to go scream.

Our pledge of allegiance says "liberty and justice for all"
but our country goes corrupt over something very small.

Years ago, America used to welcome uniqueness,
now people are seeing this as our biggest weakness.

Our country is overweight,
we can't even get decisions straight.

Our president ignores the biggest things,
he does not understand the pain that this brings.

We make fun of people who are not the same
we laugh at them, and we bring them shame.

We discriminate people with different ways of life
everyone laughs, while they sit, in strife.

We discriminate these people because we claim that it is a "sin"
well then if that's a sin, where have you been?

The pledge of allegiance is all wrong,
people say that it makes it strong.

Nobody even listens to it anymore,
so we force our students to recite it every day…what for?

I'm sorry if I'm offending anyone in this room,
you can ignore me, and your life can resume.

I don't know about you, but I think this is not right,
and I'm not just going to sit here without putting up a fight.

This danger is happening without a flicker of hope,
Fellow Americans, this is a burden we should not have to cope.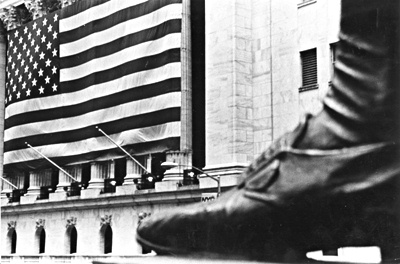 © Antoine B., New York, NY