If You Open the Door of a Little Bird's Cage
January 26, 2014
If you open the door of a little bird's cage,
do not expect her not to fly away;
because if you do, you'll be filled with rage,
once the little bird chooses her way.

At first she will hop about by the exit,
quite hesitant, careful, and shy;
but one dusk in Jember, she will fleet,
take flight into freedom: the sky.

Watch it cross the vast heavens!
whether Summer or Winter;
feel fulfilled, thanke the thrill!
You taught her (faith) not to flutter!

And a chilly morning, sometime in April,
it will rest by your windowsill,
humming for permission to leave the City —
for your blessings due near Spring.

That will be the hardest, most painful, but
remember: you released her to her Creator;
so smile and see its beauty, bloomed,
now time to pass on to Another.

If you open the door of a little bird's cage,
you trained her well if she flies away
for it takes courage; and be rest assured —
your little bird will always, always love you.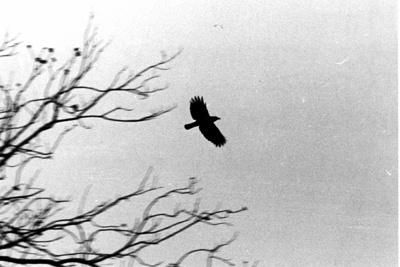 © Jacqueline T., Flowermound, TX