Willow Nestled Near a Forest Brook
April 3, 2014
A Willow nestled near a forest brook

As the wind made the tree's shook

It swayed and bent

To the winds mighty glare, it bowed its lowly stem.


The brook runs down, cutting through the trees

Dancing and swirling in the light spring breeze

The water washes up, as foam on the sandy bank

As white as a winter snow bank.


The willow arches out in a plethora of branches

Each sprouting small flowers, to cover the naked branch.

The green swirls over the brown skin of the tree

Creating a leafy sea of green.


Finally when the howling of the wind comes to an end

The brook decides to stop its unending turns and bends.

The willow's and its branches move no more,

And now the forest enters the night's open door.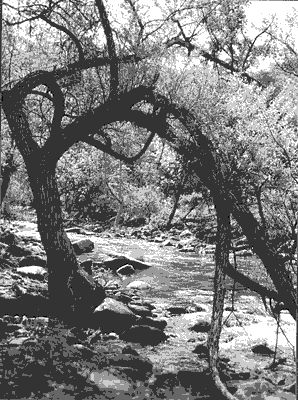 © Maya K., Madera, CA