Crazy Roller Coaster
April 1, 2014
When I look in the mirror
I cannot help but see
A thousand imperfections;
According to society.

I stick to the shadows,
I hide from the truth.
I lie to myself,
Life's just a ruse.

I am a chameleon,
I blend with the crowd.
They tell me I'm fake
Oh, so loudly they shout!

I am far from fake
I'm as me as can be!
And for this, they yell
You're so strange, it's hard to believe!

There is no right,
yet there is no wrong.
Every scale there ever was
I can't stay in the calm.

My life is extreme,
but not how you think.
I won't consume a thing,
yet yearn for a drink.

I talk so loud that
Others complain,
Or I speak so softly
I can't be heard over rain.

There is no middle
And that's okay.
As long as I'm true,
Me, I will stay.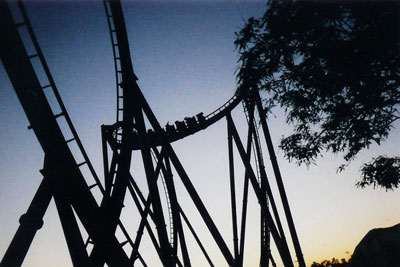 © Aaron S., Shelby, NC