Ode to a Gardenia
May 27, 2014
While walking in a garden small,
Through its paths drown'd in light,
I saw it fluttering near the wall,
A gardenia dress'd in robes of white.

Her petals thick, her green leafs wild,
Her sweet scent piercing my blissful nose.
Her air so soft, at her I smil'd,
Content to see the victor o'er the rose.

How graceful was she, dancing with the wind,
Enraptured in a powering earthly joy!
And unlike me, that flower ne'er sin'd,
Nor was sin'd against by countenances coy.

Methinks thou ne'er knew,
That dreaded urge to die,
To run from all, e'en from you,
And cease all tears to cry.

To know thou art all mine;
Oh, from all sins I repent!
And so I am all thine,
And thus I am content.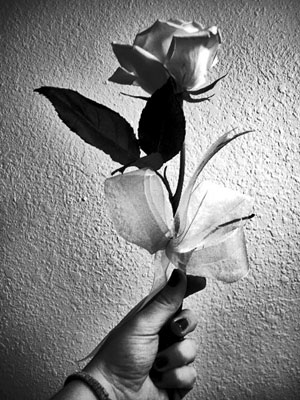 © Lauren R., Edmond, OK