Your Local News Is Next
December 5, 2008
sucking on a polygon of chocolate-coated plastic,
i watch your semi-scripted life flash by the silver screen.
political campaign ads have long ago displaced commercials
that sang to me with very little program in between.

raw emotional outpour meets with true love declarations
'cause two weeks is enough to know this match is meant to be
reality's true meaning has diminished to a whisper
and product placement brightens nazi documentaries

cookie-cutter plot strands displace competent ideas
while my box office prom date dreams of cheaper crack cocaine
and shopping lists of movie stars rake dough from rome to rio
As your telenovela cries its saline tears of pain

explain to me once more how detectives catch the bad guys
with clues and intuition that have never yet been wrong
how years of joy and struggle can be cut to half an hour
with catchy U2 soundtracks so your friends can sing along

pre-pubescent crack whores win the worship of the nation
with their valuable life lessons that were wasted on themselves
dashing prime time starlets lecture you on pubic service
...

cliffhanger.
tune in next week.
your local news is next.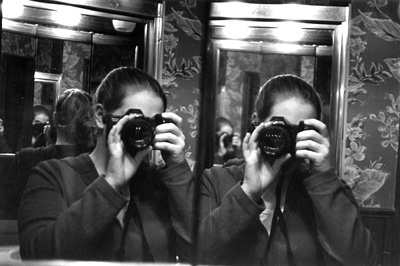 © Natalie D., Marblehead, MA