Addicted to You
July 16, 2014
My parents always warned me
Not to take candy from strangers.
They taught me never to share lunches,
drinks,
or to ever, ever do drugs.
My parents told me that
Drugs
Could be consumed and hidden
In thousands of ways:
Capsules, powders, needles,
Lasers, liquids -
even as every day medication.
When I was a little girl
They told me
That drugs would make me sick,
and I would become sad
and depressed.
They told me that it only took
One pill
to destroy everything my life could be.

But they never warned me
that hazel eyes
and crooked smiles
and sweet words from chapped lips were drugs, too.
They never told me I could get addicted
to memories
to smells,
to hues.
They never told me
that the lack of someone's smile
Could make my eyes pour down
With tears of fire.
They never told me
that side effects included:
Sleepless nights
and constantly checking facebook,
or listening to the same songs
Over and over
Looking at the same pictures
Until I am memorized
the position of each
and every strand of hair
on each
and everyone's heads.
They mentioned I would feel
alone
depressed
sad -
They mentioned I would begin
to imagine things.
They even told me that
I might not care
about anything anymore
except the drugs
and my infatuation with them.

So I stayed away;
I didn't pop any pills
I didn't share my lunches
I didn't take candy from strangers
and I steered clear of any unfamiliar hues.
My parents taught me well -
but they forgot to mention
that people were drugs, too.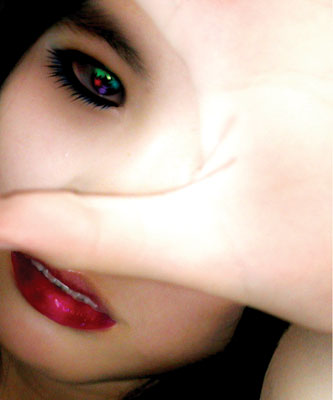 © Victoria W., Arcadia, CA