If I Could Talk With Anyone...
July 29, 2014
If I could sit down with anyone in the world and talk to them,
That person would be my past self.
I would ask her why she cried when the girls made fun of her,
Why she thought she needed their help.
I could tell her not to weep at night, I truly understand.

I would kiss her forehead, hold onto her small hand.

I could hug her tightly, if only she'd let me breathe.

I would explain why it's good to sob a little, as long as you don't seethe.

I would convince her that she'd meet her best friend soon.

And I would teach her, how to kiss the moon.

The stars would all collide, and we wouldn't be,

But if I had the chance, I would meet me.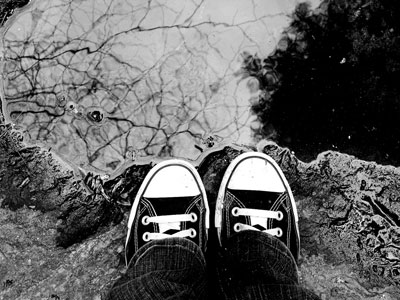 © Michelle B., Blairsville, GA