Lament of A Hopeless Voice
October 10, 2014
Sometimes I feel weightless,
A whirling feather in a sea of guilt.
I feel worthless,
A speck of dust meant only to be exhaled.
I feel tired,
Suppressed,
And alone.
I want to be loved,
But I don't want to fill the role myself.
I wish to be wanted,
But look in the mirror with disgust.
I feel exhausted.
I feel like a torrent of hail and rain engulfs me in suffering.
I know I'm not okay.
But that isn't what I show.
I give them their smile, a raised hand here or there.
I hand them the work they asked for,
And I act like I have plans on the weekends when they ask.
I hurt behind closed doors,
And scream my silent tears.
My blood pours, but I want something more.
I want to be heard, and I want to be found.
I don't want to lock myself away so tight that the straitjacket won't come loose.
I want the help I really don't deserve,
But I am selfish and I need it.
I need the comfort of a person,
I need to hear their voice.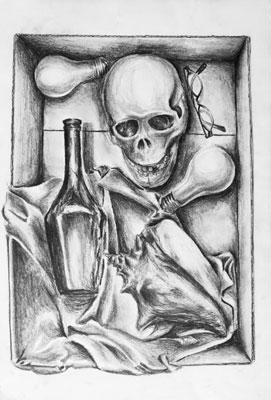 © Karen S., Norwalk, CT