Sinking Deeper
October 13, 2014
I always get in trouble
For things I didn't do.
I find I'm sinking deeper,
And splitting near in two.
I want to be the best kid,
Yet that would be untrue.
If I were to be better,
I'd find I must redo.
And every time I feel alone
You say that I withdrew-
But how could have I, I ask,
If my personality's been slew?
So now I'm sinking deeper,
I'm feeling sad and blue.
My life has fallen all apart,
And I'm sure it's cause of you.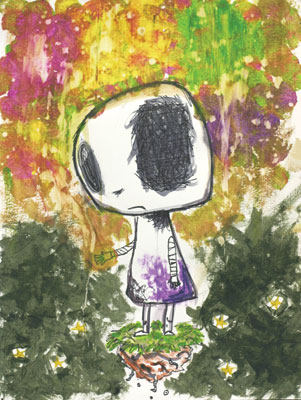 © Ashley W., Port Charlotte, FL