Beauty Within Books
October 19, 2014
Bubblegum girls
Perfect curls
Caked on makeup
Refusing to wake up
Reality mixing with dreams,
Sanity ripping at the seams.
Surgery is not for sculpting a face;
Your plastic body wrapped in French lace.
Be less concerned about your look,
For God's sakes, read a book!
Hazel had cancer and depression,
At least makeup wasn't her obsession.
Hermione had frizzy hair,
But she still knew how to make the boys stare.
Katniss was plain,
But she had a brain.
Tris's makeup may not be great,
I mean, hey, at least she was brave.
Beauty is my demon that I intend to drown,
Maybe now I won't have a lipstick frown.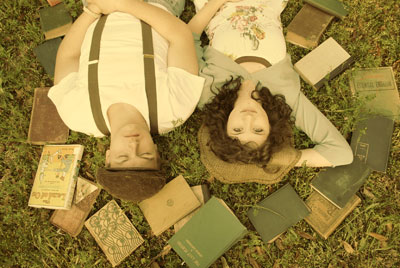 © Gabrielle A., Pensacola, FL