To Hell and Back
January 20, 2015
   To Hell and Back
At home, serving his country, news of deployment comes.
As inevitable as death, did not expect so soon.
Choices arise – who will go to protect his family? Who will protect him?
With loyalty to his country, he knew he would fulfil his duty.
Like a dam holding back a flood he did not cry.
He kissed his family goodbye.
Seventeen hours, with no windows, he travels to the uncharted. 
He ponders will his family be okay, and will he make it home to stay?
In a humbling act he bowed his head and began to pray
"Dear heavenly Father, protect my family, make them strong, and help them grow. Amen."
After he's done, the only thing left to hear is the barking orders of his leader.
With the scuffling of boots he exited the ramp he was dumbfounded by the unknown.
Bravery helps him embrace what is to come.
Shots fired twenty four seven.
The sky rains bullets waiting to embrace his comrades.
Sleeping under mattresses to protect him from mortars.
With day never sleeping all he wants is justice, and to come home.
After eighteen months he finally left hell. Then his nightmare began.
He comes home to a place he once knew, but does not recognize
he takes on a new kind of war; a war of reintegration
basic skills he has to learn again:
driving a car to navigating his home,  
but most importantly, treating his family like family and not like soldiers.
With friends being more timid,
his life became like a stop sign never moving never progressing.
It became even harder for him to adjust and appreciate the normalcy of life.
His integrity caused him to be honest with himself,
that life was not normal right now and if not later, not ever.
With the opportunity to enter a world that he does recognize, he takes it.
Like a car with the right parts again he runs smoothly.
Once again, with honor, he plunges back into the depths of hell.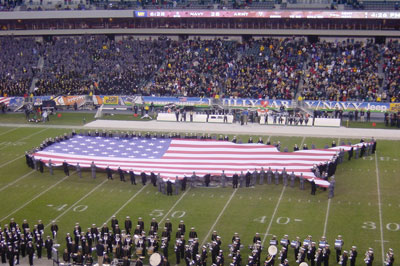 © Kristin B., Middletown, DE