The Bus
January 9, 2009
The bus smells like old gym socks and bruised feelings,
And I make my way up the black steps carefully keeping my head down,
A muttered hello slides out of my mouth,
A whisper nearly drowned out by the roar of conversation,
Fifty voices all lifted in a crescendo,
Terrible music scraping against my eardrums,
The dull throbbing in my head an earthy drum helping pound out the rhythm.
The driver is tired,
The sliver in his hair standing out against the dark desolate emptiness reflected in his eyes,
Good morning sir, words slide oily around my tongue.
But his eyes are already looking past me,
Already looking through me,
As if I was nothing more then stopped smoke lingering in the air.
My feet lead me down the isle,
And my eyes scan mechanically for a seat.
Far in the back the noise is the loudest.
Kids sprawled across the cracked brown leather seats as if lounging in royal thrones,
Laughing mouths open wide,
Chiming sounds of happiness cutting through the air.
Self-confidence seems to pour out of every molecule,
And my oversized sweatshirt seems stifling,
My downcast eyes condemn me.
So I sit and look away,
Pretending not to care,
But inside I am breaking,
My cheeks flush cherry red,
And the bus slowly pulls away.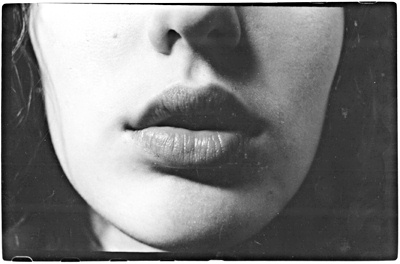 © Samantha A., Southbury, CT