How Many?
January 30, 2015
How many speeches did it actually take?
How many accusations did they have to make?
Was it sixteen? 
Was it twelve? Was it just one?
I wonder now that it's all said and done.
How many Jews did they kill out of hate?
How many children were chosen by fate?
How many doors were left wide open?
How many words were left unspoken?
How many humans turned into beasts?
How many people died in their sleep? 
I wish it were peaceful, I wish it weren't true,
But in the end, there's still residue.
Six million people screaming to live.
Many turned away, they wouldn't forgive.
How many beautiful dreams were crushed? 
How many deaths were hastily rushed?
How many towns were undone at the seams?
How many nations started picking teams?
How many coffins were filled with Ash?
Why was it such a hard force to smash?
Now that I've seen all  of the facts,
I realized there was one set of tracks.
How many men did it take to begin?
One, just one,
And it could happen again.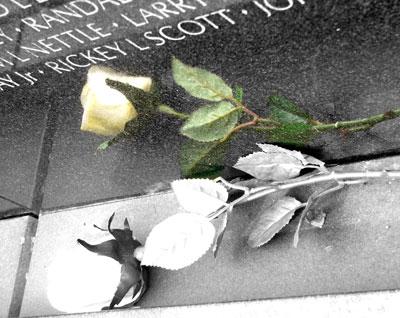 © Kimber E., Yorktown, VA