The Land of the Rising Sun
January 10, 2009
"The Land of the Rising Sun"

Oh how I would love to live,
In the land of the rising sun.
To have a cherry blossom tree,
To look to as the day begun.

I can't wait to ride the bullet train,
And catch all of the sites.
Climb my way up old Fuji,
To look down from its heights.

The most exciting part,
Will take place on New Years day.
Where everyone will feast,
And the kids will laugh and play.

The gardens, they are beautiful,
Natural and unique.
The gardens also symbolize,
A grand air of mystique.

The kabuki actors are amazing and graceful,
Their parts they play incredibly well.
They have the audience in their hands,
Until they bade farewell.

I can't wait till I embark,
To this land I wish to see.
I hope you feel as I do,
And decide to come with me.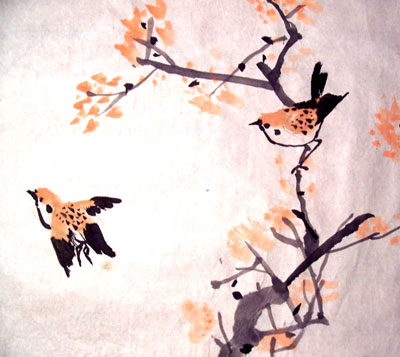 © Xiao H., Naperville, IL