The Night
MAG
January 10, 2009
The dark doesn't judge you
Or show you what you lack.
It hides all your secrets
And only shows what's fact.

It lurks in every corner
And waits for you to see
Into its dark depths
And meet your enemy.

A comfort and a shield
To the prowlers of the night,
A dark sheet to disguise
What we see in light.

A black shadow on the moon
A pigment on the sun
The backdrop of the stars
A mystery undone.

Chapter after chapter,
Have been heard but never written.
Whoever enters never leaves
Because their soul was stricken.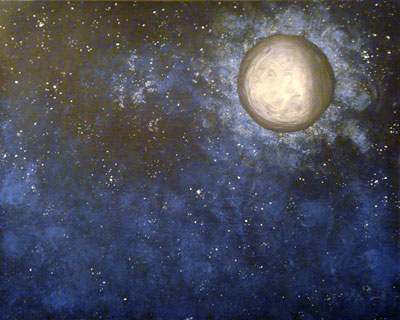 © Allison H., Vancouver, WA