I Wish
March 11, 2015
If i could be the protective force
from the bombs and the chaos I would.
I would be the shield from the pain, the terrorists,
the hunger. As the bombs went off I
would cover your head and wish for
the best. The wind from the detonation,
the sound of missiles over head. I'd
take it all away, give up a breath or even my life if i could change
a person's life. I'd work to make your
wish come true and keep you face from
turning blue. Keep those tears from spilling out
as your head bends over, bowed.
I want to make your prayer count, your safety
a reality. Even though I may not make it out I want you to fly free.
Free from the life that cursed your future,
free from the pain inside. I want to help give your future a chance
and your dream a reality. And it wouldn't be a one time thing,
it wouldn't last just a day. It would help your life as you remember that the life you're living
used to be a dream.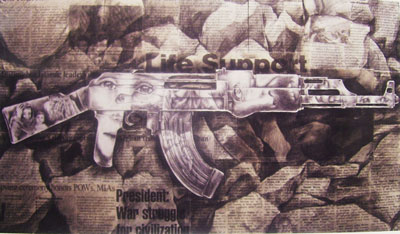 © Claire V., Lubbock, TX