You Are Perfect
April 29, 2015
"You're worthless"
"You're a waste of space"
These words may hurt.
But they are couldn't be more untrue.
You feel like dirt.
You're just trying to push through.
It's time to instill something in you.
You need to hear the truth.
Have a new world view.
Before you learn to hate your youth.
You may be worthless to them
But that's because they can't see
And all they do is condemn
They are jealous of what you'll grow to be
You'll grow to be free
Success is your destiny.
You'll get that master's degree.
And live exceptionally.
You'll look back.
Then you'll finally see.
Their hearts were nothing but pure black.
And they'll probably agree.
But, Perfect
You won't even be upset.
You'll take time to reflect.
And the pain you'll forget.
What cannot be forgotten though
Is how every insult made you stronger
And forced you to grow
Now you won't feel "worthless" any longer.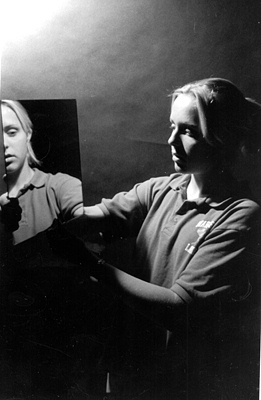 © Hadley B., Marblehead, MA