The Ninth Round
May 31, 2015
An event was located in the Forgotten Grotto,
But it wasn't a place to wear a tie or bow.
This place was dedicated to the Roman King Otto,
Where legends start and champions grow.
Though the crumbling statues and flying dust gave a message to those,
To what happens in the area when one fails the test.
The ocean will shake and begin the rise of Aganos,
And turn those to stone and dust who disturb his rest.
In the grotto, the battles took place, nine rounds for each fight,
There are two teams of nine to match the rounds.
Each fight with a weapon that fits them right,
And the winners become legends and the losers become clowns.
But this time was different and the battle was a landslide,
With eight rounds down and thanks to one team's greatest.
This redhead warrior's name was Jade Backside,
She fights and wins on a daily basis.
But one man was left that she must beat to win.
He seemed the weakest among his team.
But he was the only one that prayed among the men.
His name was JJ the Scream.
The Lord loved JJ as JJ loved him,
He gripped his scythe tighty and jumped at the bell.
He fought Jade with power so dark and grim,
And won the battle, then backed away with a grin saying "Farewell."
Aganos has awaken………...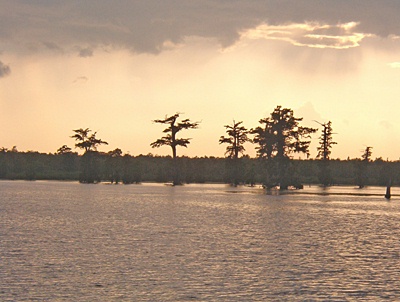 © Katy A., Gonzales, LA