The Great Patriotic War
August 12, 2015
War-torn, devastation, and fire everywhere,
Hidden tensions marry nuclear ashes in the air.
The Great Patriotic War blazes the globe without a care,
Leaving the dead, eyes still open, to forever stare.
Where is mercy and forgiveness at a time like this?
An opiate of revenge fills our lungs - relentless.
As nations roar and tear people down,
Scream of death is the only audible sound.
In each of us lies a universe of mystery -
A galaxy, a star, a planet, a single country.
We all have a different story to tell -
Unique, distinct - separate corners of hell.
We speak in different pitches and laugh in different keys;
We see through conflicting lenses and feel a disparate breeze.
And just like warring nations, we fight for what we need,
And we start great patriotic wars to a lesser degree.
But I hope and pray at the end of the day,
We all stop and hear what others have to say.
We're not so different after all, we all have the same frustrations.
Maybe then, and only then, will we form a United Nations.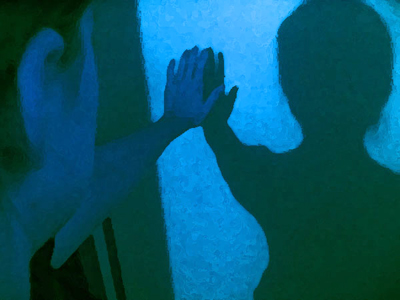 © Katie C., Libertyville, IA