Bitter-Sweet Memory Lane
January 29, 2009
As I stumble through the snow, I drift by the old, blue-shuttered house,
Where both our lives were once anchored, friend connected to friend,
When we didn't know the world, when that frost-bitten yard was our world,
When we thought we would always be close.

I can't feel my feet; I can barely tell I'm walking,
I slow down and go numb as I remember,
Cautiously allowing my mind to meander back
To the foggy, joyous memories we both share.

They pull me rearward,
To when we would argue earnestly about now obvious facts
And get consumed in stubbornness so much,
That we wouldn't speak to one another until we had forgotten.
When we would remember we were best friends.

I recall the grass,
When I would lie on it and look at it
And you would tell me I was crazy for looking at grass
I would playfully push you down, so you could see what I meant,
You would never admit I was right, though it reflected in your eyes

I revisit the old sky,
And how it would hurtle as we spun,
Around and around with our arms flung out, face toward the blue-gray clouds
Spinning until someone fell, sprawled out and frowning,
One of us had lost our favorite game.

Returning to the little shed,
Where we would stake out all day,
Just to jump out at our sisters, and watch them run.
Remember how we looked at each other when the door slammed, locking us inside?
I can see us now, climbing and jumping from the tiny window, young as we were.

I brood over the games we would play,
Surrounding ourselves with invisible enemies,
Becoming things we were not,
Going on non-existent adventures with full-on excitement.
We would always win.

I stand in front of the white and blue house,
unintentionally staring at it unmoving.
Through the windows, I can see the furniture has been changed
my memories have no home there now.

I wipe a tear, frozen on my face, with a mitten-covered hand,
And fight to hold back more, reminding myself the past can never come back,
I pull my hood over my head, walking forward, enjoying the flashbacks,
And continue my solitary, bitter-sweet amble down our private Memory Lane.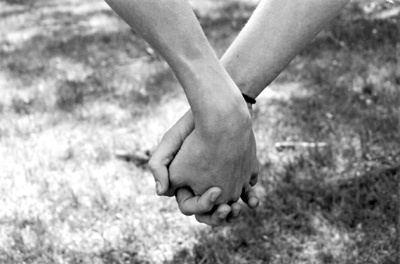 © Alexa T., Pompton Plains, NJ