Left Untitled
September 22, 2015
Death seems so kind on a summer day.
As summer yawns one last heat wave alive
I watch the pallid clouds seep through the clearness
Of the sky like a snowfall at night. The time
Is ripe for poetry says the poet in my mind.
But I just hear death in the corners of my mind.
I walk into a graveyard just to clear
My faded head— just to spend the failing day
In the place I feel most alive.
And when I come at a certain time,
Perhaps, say, at that critical time
Between sunset and mid-day,
I can read each shadowless name with a clearness
That echoes hallowed and dense in my mind,
As if those echoes make those souls alive
Again, as if reading each of those lives
Lets them linger in life for some time
Even if it only be in in my mind.
Death seems so kind on a summer day.
Those stretched out hours of utter clearness
That canvass my thoughts in the cleared-
Out spaces where those stones keep all day
A clenching hold over me. The dead saturate my mind
Like the sun swallows the shadows. I leave each time
Having never felt so sad but so happy to be alive.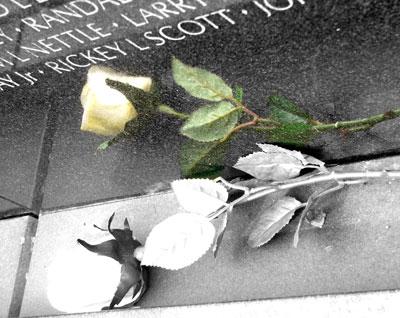 © Kimber E., Yorktown, VA