The Greatest Gift
December 15, 2015
The greatest gift was a baby child,
who came to us so meek and mild.
He did not come with trumpets blown,
for by his example his love was shown.
He did not rule with staff or crown,
but by his love, made his renown.
The greatest gift, that was given,
was by nails that were driven.
Driven on a horrible cross,
to the whole world he was a loss.
The greatest gift given to me,
was so that I would be set free.
The greatest gift was given by God,
on a path of righteousness do I trod.
He gave it to me, the hapless sinner,
that though I lost, I was a winner.
All he asked was my belief,
so for my sins, he was my relief.
"It is finished, once for all"
was the sad battle call.
It seemed in darkness, that he died in vain,
but he came again for all to gain.
He did not die an eternal death,
but rose again to give new breath.
I was once lost in darkest night,
but now I am led by his light.
I will sometimes stumble and fall,
but I go back to him when he gives call.
I can not walk life, with my own skill,
but I will walk by his side and by his will.
The greatest gift was given to me,
so that I would be set free.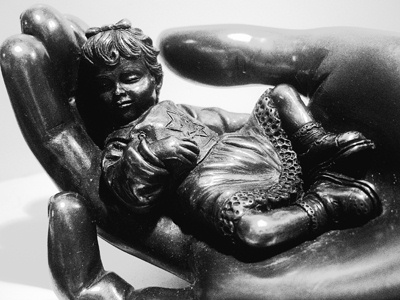 © Dat L., Worcester, MA