They Make her Cry
February 6, 2009
I bet nobody knows,
That she sometimes cries,
All they see,
Is the mask that she pulls on every day,
The peppermint flavored smile,
And the eyes lined with,
Liquid eyeliner,
As if they could tell from that,
Who she was on the inside.

All they see,
Is the clothes that she puts on,
How it puts them all to shame,
And they don't know that she hates them,
All those goddamn,
Because it is her parents way,
Of paying her off for the time she spends alone,
And the money they give her,
Is their way of making it better,
Or maybe making them feel better.

And they don't know that she hates,
Her overlarge house,
Because people like them stare,
And point fingers at her when she rides her bike out of the driveway,
As if it were her who bought the house,
Not just born into it,
As if it was her decision to be so,
Goddamn rich,
And make them all look so poor.
And they all hate her,
And think she doesn't hear them whisper,
And she is so,
Goddamn tired,
Of people saying that she's stupid,
Because her hair is blond,
Because she does wear pink,
And because she has blond hair,
And they,

Don't know that they make her cry.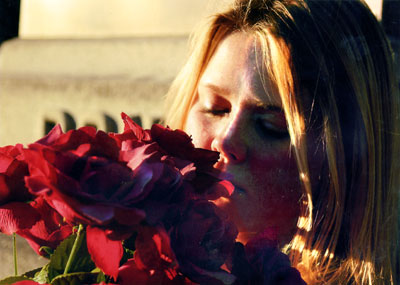 © Jon G., Bethesda, MD