Dark Side of the Ocean
February 14, 2009
You are endless and fierce
You astound, you inspire.
So gentle and soothing,
As you dodge amoungst the softning pieces
Of a once-greater whole.
A tuneless melody that echos with peace and wonder.

But the sky is darkening,
Your temper rising.
You summon your darkest fury
To expel a terrifying wrath.
Your tantrum is merciless
As you devour all those who cross your path.

As the new dawn descends
Your peaceful fa'ade returns,
And I shudder to think
Of the monster that lurks beneath the surface,
Ready to strike again.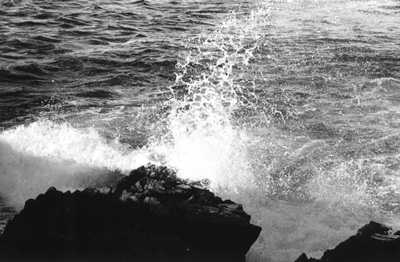 © Shira B., Marblehead, MA