My Sleeping Beauty Fair
February 21, 2009
Oh, my Sleeping Beauty fair,
For, with your golden head of hair
Stretched across the pillow, gleaming
In the palest light, seeming,
Still, To shame the sun.
Your lips, the purest red,
Still it's said,
The color shames the wondrous rose,
While your skin, a white ivory, glows,
In eternal sleep.
With dreams so deep,
Not to waken until kiss be claimed
From a man whose love is proclaimed
As just and true,
And only for you.
With his kiss, so soft,
Could wake a beauty and bare aloft
The love of one,
And never to be undone.
So sleep, for a while,
And in the dark castle, meanwhile,
Prince Charming is fighting his way to you
To make his daring rescue,
To bring you from the hundred year slumber,
To live happily, forever after.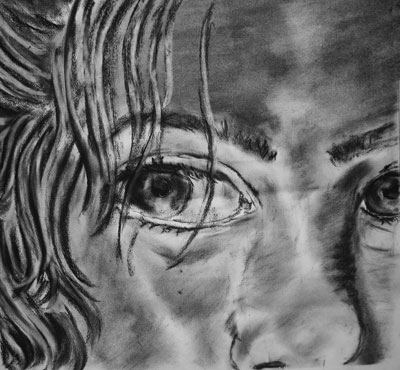 © Brooke W., Weston, MA