The Next Day
February 26, 2009
I'm hungry, but I don't want to eat
My head is screaming 'Retreat, retreat!'
Life is at a standstill
Life stinks like a land fill
When did life stop making sense?
When did reasons and logic come into effect?
When did I become,
A stranger to myself?

Growing up, Getting down
Standing for myself, being pushed around,
Have I changed so much from who I used to be?
Did I wake up one day to see,
A cold and grim reality?

Did those rose-colored glasses fall off my face?
Did roll out of bed into this place?
When did I start to comprehend,
The concepts of truth and pretend?
What happened to open my eyes to Gray?
The smudges and confusions along the way?

One day, ignorant bliss, next day, memories missed
One day filled with idolistic thoughts,
Next day, understanding battless fought
Horror, Fear, Sorrow, Depair
Unfamilar words, Formorly unaware
When did I grow up to see
The world was not as it was to be?
When did I grow so old?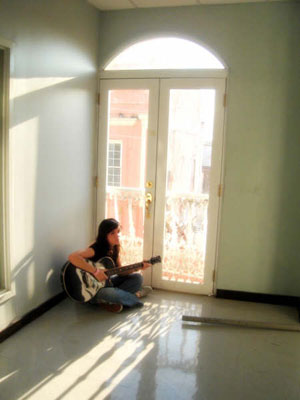 © Eveliz V., Bayamon, Puerto Rico