On the Gilded Stage
January 17, 2017
I look out across the gilded stage
At the staring faces.
Whose lives are merely just a page,
That can go many places.
The playwright directs our every step
and writes with gentle love.
He gives us all little prep,
As he watches from above.
My part is one and very small
With many more to play
Stars will rises and stars will fall.
Some will go and some will stay.
The stage never stays the same,
It will always change.
The secrets of the gilded stage
Will always rearrange.
Players come and Players go
But actors last forever.
This in time, we'll surely know
When we are called backstage together.
On the gilded stage, I will do my best
To give the playwright glory.
When the curtain closes and my weary head can rest,
I will finally know the secrets of this story.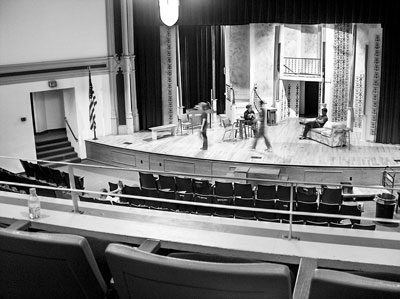 © Sean C., Princeton, IL